9 minutes
This collaborative goes where no credit union has gone before to reach indigenous populations. 
I was born and raised in Chile but came to the U.S. many years ago. Nevertheless, American culture, mainly through TV shows and music, was part of daily life. In fact, one of my fondest childhood memories was watching Star Trek, the science fiction TV show that, with its inspiring tagline "where no man has gone before," took me to cultures and places far away from my reality. With a slight change, that tagline is perfect for this story: where no credit union has gone before!
Three credit unions in California are truly going where no credit union has gone before in an innovative partnership that brings together the credit unions, the Mexican Consulate of Oxnard, Inclusiv and one of the credit union's foundation to advance financial inclusion among farm workers who face significant barriers to accessing fair and affordable financial services.
Partnering to Better Serve
Mission-driven credit unions that are on the frontlines of promoting financial inclusion know that even the best products and services for lower-income people do not necessarily translate into new members and borrowers all by themselves. Partnerships with public and private organizations are the most effective platform for connecting with these communities, building relationships and gaining trust, without which financial inclusion can't really take hold.
Among the most respected entities within immigrant and Latino communities are the consular offices that connect people with their home countries. The Mexican government operates the largest network of foreign representation on US soil. It has over 50 consular offices serving the 60% of the Hispanic population that identifies as Mexican American or of Mexican descent (around 48 million people). These consulates do so much more than issuing visas or supporting trade missions and commercial activity. They are hubs through which a large segment of the Mexican community obtains information, guidance, and education about a wide variety of topics. These topics include, most importantly: health, legal and financial education, which are delivered through dedicated "windows" to the hundreds of thousands of people who visit the consulates every year.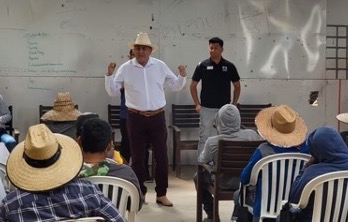 Inclusiv has collaborated with the Mexican consulate network for many years and supported their initiatives, such as promoting alternative remittance options (last year Mexico received more than $50 billion in remittances, making it the second-largest recipient of transfers sent by people living in the US); educating financial institutions about the acceptance of the Matricula Consular as an acceptable identification document for account-opening purposes; and, more recently, facilitating and promoting partnerships between credit unions that meet the Juntos Avanzamos designation—a  financial inclusion framework open to credit unions that have demonstrated institutional capacity, relevant product offering, diverse staffing and commitment to serve this community—and the Ventanillas de Educación Financiera, or Financial Empowerment Windows, through which financial education is offered on consulate grounds. 
Some credit unions have also developed strong relationships with their local Mexican consulates. About 10 years ago, now $1.3 billion Ventura County Credit Union, Ventura, California, started reaching out to the huge migrant workers community that works the fields, picking the produce we enjoy at our dinner tables, with the goal of delivering financial education and access to responsible services. 
"For us, connecting with the Mexican Consulate of Oxnard was a natural progression of the work we were already doing on the ground," says CUES member Linda Rossi, Ventura County CU's president/CEO. "We're proud to have pioneered a relationship that has now evolved to the next level with our local credit union partners."
4 Key Components of This Collaboration
Last year, under the leadership of $3.6 billion Premier America Credit Union, Chatsworth, California, Ventura County's CU and $830 million CBC Federal Credit Union, Oxnard, California, (all Juntos Avanzamos designated and Inclusive members) came together to formalize a collaborative approach to leverage the relationship with the Mexican Consulate of Oxnard, to expand each credit union's financial inclusion work and offer a more holistic solution to the needs of the community. 
The collaborative model has four components: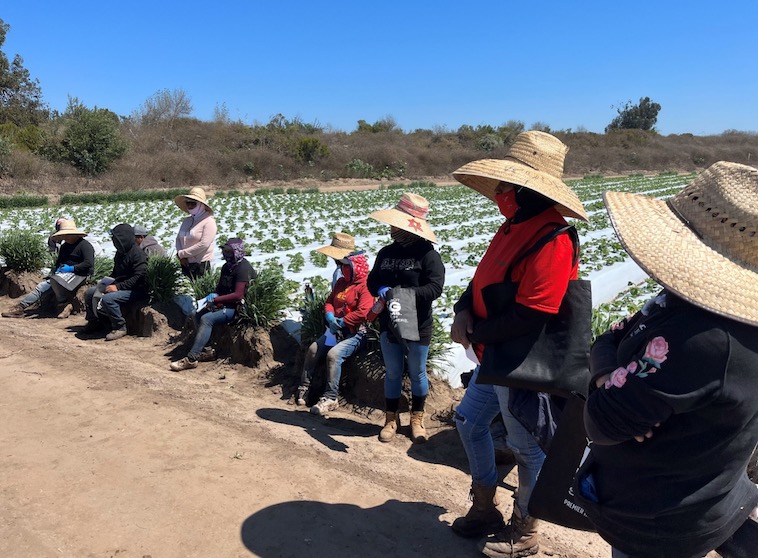 "We are proud of this opportunity to build on our collective work with the Mexican Consulate of Oxnard and take it to the next level of impact," says Premier America CU's President/CEO, Rudy Pereira, a CUES member. "We believe that financial education without the opportunity to access responsible solutions has limited impact. Through this collaboration with our sister credit unions and the Mexican consulate, we can reach deeper to a community that remains invisible to the financial mainstream but that's so vital for the local and national economy." 
Making an Impact
Through this collaborative, more than 50,000 people who come to the Mexican consulate, many of whom have limited or no access to responsible lenders, can receive financial education through the VAF. This year alone, the three partner credit unions have reached more than 30,000 people, some of whom have the added challenge of not even speaking Spanish, as they are members of indigenous communities from Mexico. In fact, in southern California, there are over 150,000 people of Mixtec origin, over 200,000 of Zapotec origin and dozens of thousands of Purepechas. These people can be even more isolated and vulnerable than everyone else served by the consulate. Again, this partnership is going out to reach populations in places where no credit union has gone before. 
This collaborative approach and strong partnership with the Mexican consulate have given the participant credit unions the opportunity to reach deeper into the community, build trust and be recognized as financial institutions that are there to help and achieve broad impact, particularly for consumers who are underbanked or unbanked.
"Through this partnership, we've been able to expand credit union access to this market by offering a bigger branch network," says Rick Weber, CBC FCU's president/CEO. "By providing more points of service and leveraging our respective resources, we can more effectively provide a pathway to access responsible and affordable financial products and services throughout Ventura, Santa Barbara, and San Luis Obispo counties."
The Mexican consulates provide access to programs and initiatives that are widely supported by the community. The "Consulados Sobre Ruedas" (mobile consulates or literally, "consulates on wheels") reach communities that are the most marginalized but at the same time have the biggest need for responsible financial products and services. 
Another wide-reaching initiative is the Financial Education Week that the Mexican Consulate Network organizes and celebrates across the US twice a year, to educate the general Hispanic population about the importance of connecting with financial institutions. More recently, the consulates launched "Mexicana Emprende," an effort to encourage women's entrepreneurship, providing mentorship, expertise and access to affordable financing options. Finally, earlier this year, the Mexican government rolled out the private/public remittance product solution FinaBien, which can be another connecting opportunity for credit unions.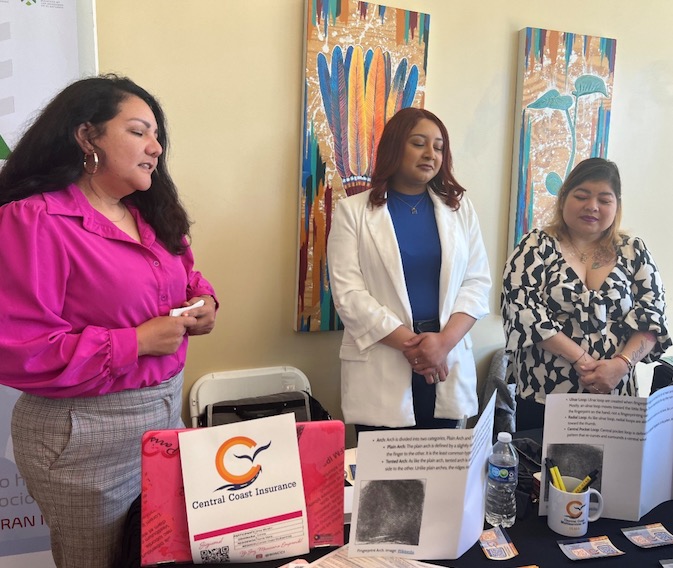 "This pilot can be replicated," says CUES member Gary Holmen, Premier America Foundation's board chair. "We would like to share this model with the movement as we see both the CU collaboration and the partnership with the Mexican consulates as very effective strategies to reach deeper in the marketplace and become a viable option for underserved communities."
We urge more credit unions to boldly go where no credit union has gone before by exploring new avenues for partnerships and collaboration, whether with local consulates or other partners. Ten years ago, Inclusiv (then known as the National Federation of Community Development Credit Unions) and the Center for Financial Services Innovation launched, with the support of The Kresge Foundation, the Financial Capability Partnership Initiative to promote financial capability and inclusion in low-income communities through partnerships between credit unions and non-profit service organizations. That pilot resulted in the publishing of a Partnerships for Financial Capability, Diagnostic Frameworks for Financial Institutions and Partners that provides more insights. Check it out.
Pablo DeFilippi is EVP at the Inclusiv Network, a community development financial institution intermediary, nonprofit organization and national association of almost 500 CDCUs that represents supports and invests in credit unions serving predominantly low-income, financially underserved communities. The Inclusiv Network serves over 20 million consumers and manages more than $250 billion in community-controlled assets. DeFilippi has more than 25 years of experience in community finance and financial inclusion working with regulated financial institutions both in the domestic and international arena. Throughout his career, he has implemented, promoted or scaled several important initiatives aimed to expanding access to affordable, responsible, and sustainable solutions to the financial needs of low- and moderate-income consumers, particularly communities of color.